The heat is on! - Heatwave set to hit Ayrshire later this week
Heatwave heading for Ayrshire later this week!
Yes you heard right it's only May and a heatwave is already on the way, it will arrive on Wednesday as high pressure takes charge with warm air being dragged up from the south making temperatures rise over the 18c mark by Friday.
This heatwave will stick around for a while and weather charts looking at the 10th of May and beyond shows high pressure firmly in charge of our weather.
(Its all part of the Azores high pushing warm air from the south over Ayrshire)
A mix of Some rain and intense thunderstorms
Thunderstorms will be a big feature of our weather for most of may as high pressure builds, so will the humidity and along with low pressure never to far out to the west will cause the perfect mix for thunderstorms but if you like this weather you are definitely in for a treat as it's been a while since Ayrshire has seen this format of weather.
Basically, to summarise it all up there will be plenty of sunshine and warm days with temperatures around 18c but a thunderstorm will never be to far away.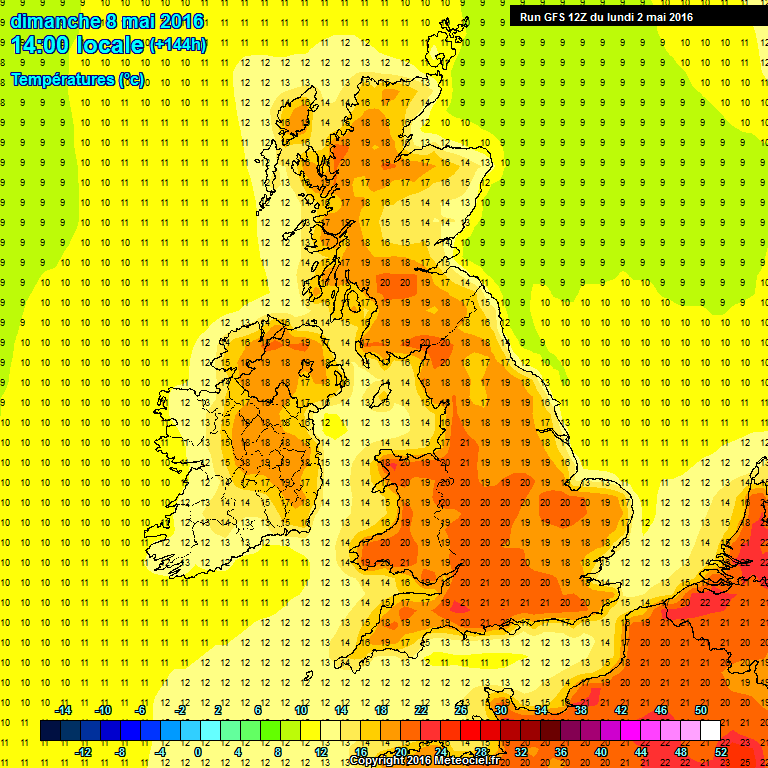 Temperatures could reach 20c in Ayrshire next weekend but we will keep you updated with the development and arrival of the Azores!